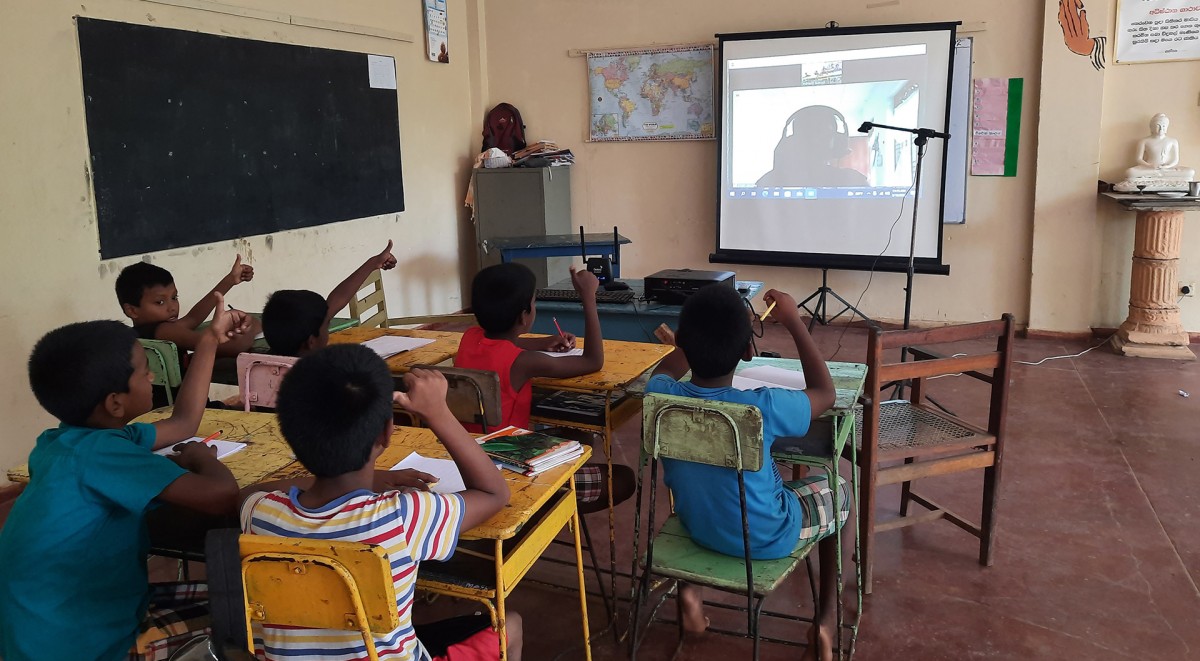 In addition to the classroom session, the children also receive subject knowledge through the online programme. This was made possible by the contribution and support from LSC who donated the computers and other audio equipment.
After school, the children also participate in extra classes using the facility of DP Education, Gurugedera, and also special programmes provided by Volunteers.
This facility is also used by local and foreign volunteers to teach English and held various programmes such as counselling, training etc.